Rickie Fowler the Professional golfer took some time out of his busy practice schedule for Houston Open of 2018 to help a family of Houston to rebuild their home. Houston was damaged by the Hurricane Harvey and Fowler helped those who lost their houses in the hurricane.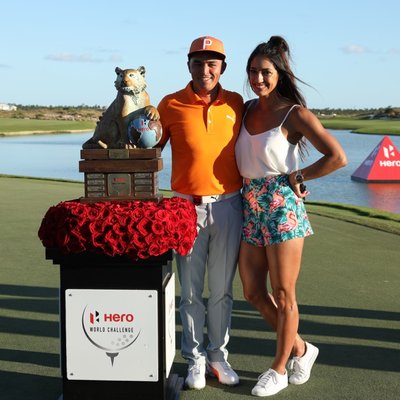 Fowler, who the No. 1 golfer player in the world, will take part in the Houston Open which will start in the Fall Creek area at the Golf Clubs of Houston this weekend.
However, when Fowler heard about the opportunity to help a family those affected by Hurricane Harvey, he instantly decided to help people. He put down his golf clubs and grab a paint brush on March 26 and went ahead to help families to work.
Fowler said, "It is fun to be part of this work. I thoroughly enjoyed having a small piece of work making the damage houses come back to life, it is not just me who was there to help these needy people everyone here is helping and putting in work".
He further added that "We are putting in just a small part, but we had a piece of the puzzle to put back together is fun to be able to do. It is quite amazing to see all the players came together give time in rebuilding damaged houses."
"I enjoy helping people and when I get this opportunity, I never miss it and I think no one should do this".
Fowler joined the SBP AmeriCorps and Farmers Insurance which received funds from the JJ Watt Foundation with the intention to help the family of Gilbert to get back on their feet. The Gilbert's house got damaged after Harvey floodwaters inundated their home. The Aldine-area of the house got nearly a foot of water during Harvey.